We created the ITA&S Framework (ITA&S-F) for the following reasons:
To better integrate the business aspects with the IT aspects, for example, we use Business Dimensions to:

Scope roadmaps
Qualify metrics/KPI which are being used to monitor if processes meet their goal
Support the Enterprise Dimensional Data Model
Examples of Business Dimensions: Organization, Industry, Location, Role, Product, Service, Segment and Channel

To focus on a limited number of EA artifacts since enterprise architects do not have enough time to maintain the 50+ artifacts defined in TOGAF and be able to support the EA Offerings (see EA Offerings below)

EA artifacts are called EA persistent products since their lifecycle are very long compared with the EA Offerings which are all-time based

These EA persistent products must be maintained in an EA tool, and the main role of these EA tools is to maintain relationships and maps of all these objects
Since we created some new aspects such as the Business Dimension, we had to create a metamodel to support the specific of the ITA&S-F. So we decided to implement the ITA&S-F metamodel  in Casewise.
To address the difference between projects dependencies and architecture dependencies

The ITA&S-F maintains architecture dependencies and associates versioned architecture objects to programs and projects
This uncoupling allows to keep the architecture roadmaps totally unaffected by changes of programs/projects timelines or scope
The versioned architecture object (representing an architectural change) is associated with programs/projects
So when a program/project scope changes the versioned architecture object simply needs to be reassigned to another program/project
This approach allows monitoring when silo program/project decisions prevent to reach a business objectives since all versioned architecture objects are tied to the business objectives
This uncoupling of architectural dependencies with the programs/projects has also been integrated in the ITA&S-F metamodel in Casewise to simplify the maintenance of architecture roadmaps.
We like to see enterprise architecture groups been structured as EA Practices and consequently the EA Practice maintains an EA Services/Products Offerings available to its business customers. So it is imperative to maintain a minimal set of persistent products in order to be ready when an output is being requested. These outputs are the EA Offerings. EA Offerings have direct value to the business, it could be:
Opinions on what the business should do to rejuvenate itself
Plans (roadmaps)
Business Case Support
IT Budget Planning for applications portfolios
Software/Product recommendation
Assessments
Solution Architecture Guidance
Advice on the IT side of a Merger & Acquisition
...
When there is a demand for these, there is no time to get back to update our persistent EA products such as list of applications, business processes, data models, etc. This approach could be used on popular frameworks such as TOGAF, FEA and others.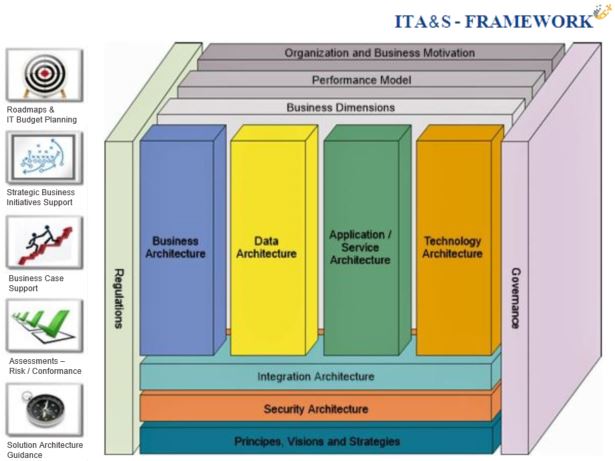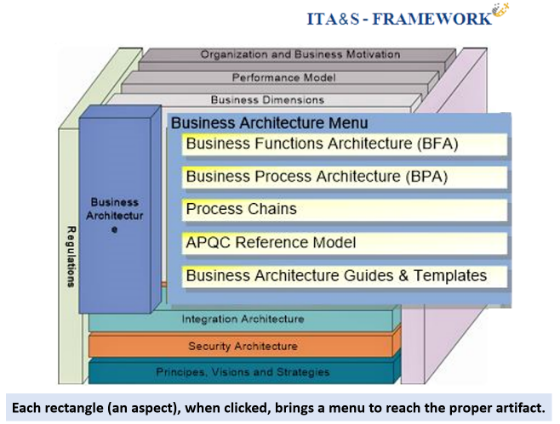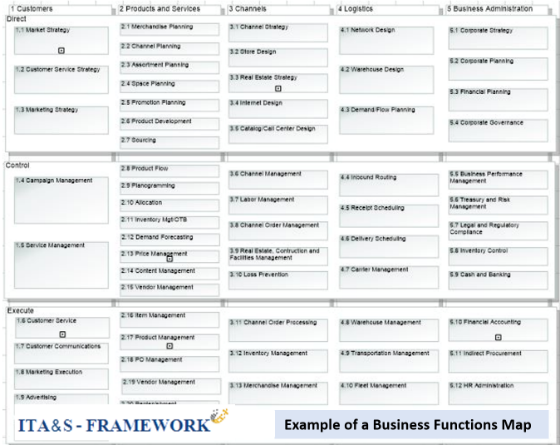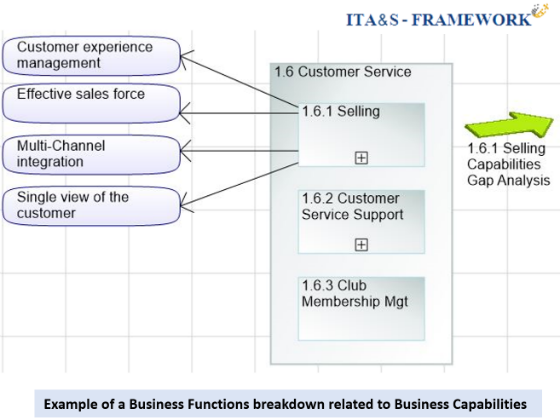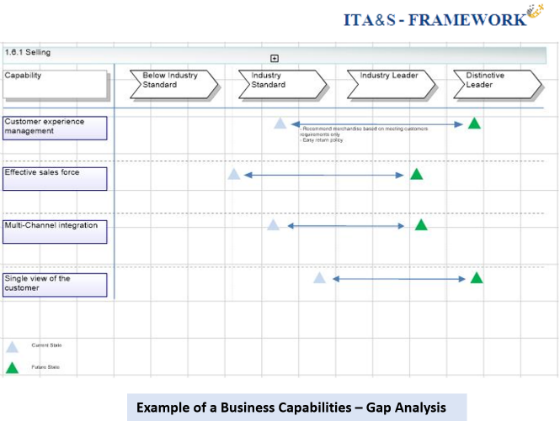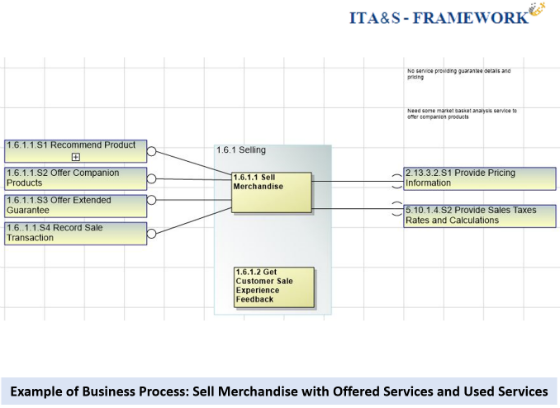 The challenge is to focus on a smaller number of EA artifacts that supports production of tangible results such as: roadmaps, EA due diligence during mergers and acquisitions, support for solution architecture teams, and others.
The ITA&S-F pictures are screenshots taken from its implementation as an accelerator in Casewise.
---
Before the Big Data movement, we created an Hybrid DW Architecture (ITA&S-H) to essentially;
Reduce the quantity of data movements from sources to EDW to Datamarts
Increase agility
Reduce costs
Be able to build some of the first near real-time Data Warehouses.
The concept of denormalized constellation of snowflakes (part of ITA&S-H) is still relevant today to allow both Big Data OLAP style consumption and the creation of Big Fat records for advanced analytics (Deep Learning and ML). The ITA&S-H architecture looks like a constellation of snowflakes with the addition of conventional normalized data structures (called EDW extensions) and includes a series of enhancements such as:
Fact Delta Records (for retroactive process)
Conformed Dimension with lowest level principle
Multiple Anchor Points in a Dimension
Automated Dimensional Recasting
Denormalized Snowflakes
So, it is a hybrid of the EDW and Datamarts architecture merged into a single DB model with a series of enhancements. We successfully used the ITA&S-H approach to put in place a near-real-time VLDB DW for a Telecommunications company. And we used it multiple times to design a constellations of snowflakes for organizations that had an EDW already.
---
Last 2 presentations we made at conferences:
---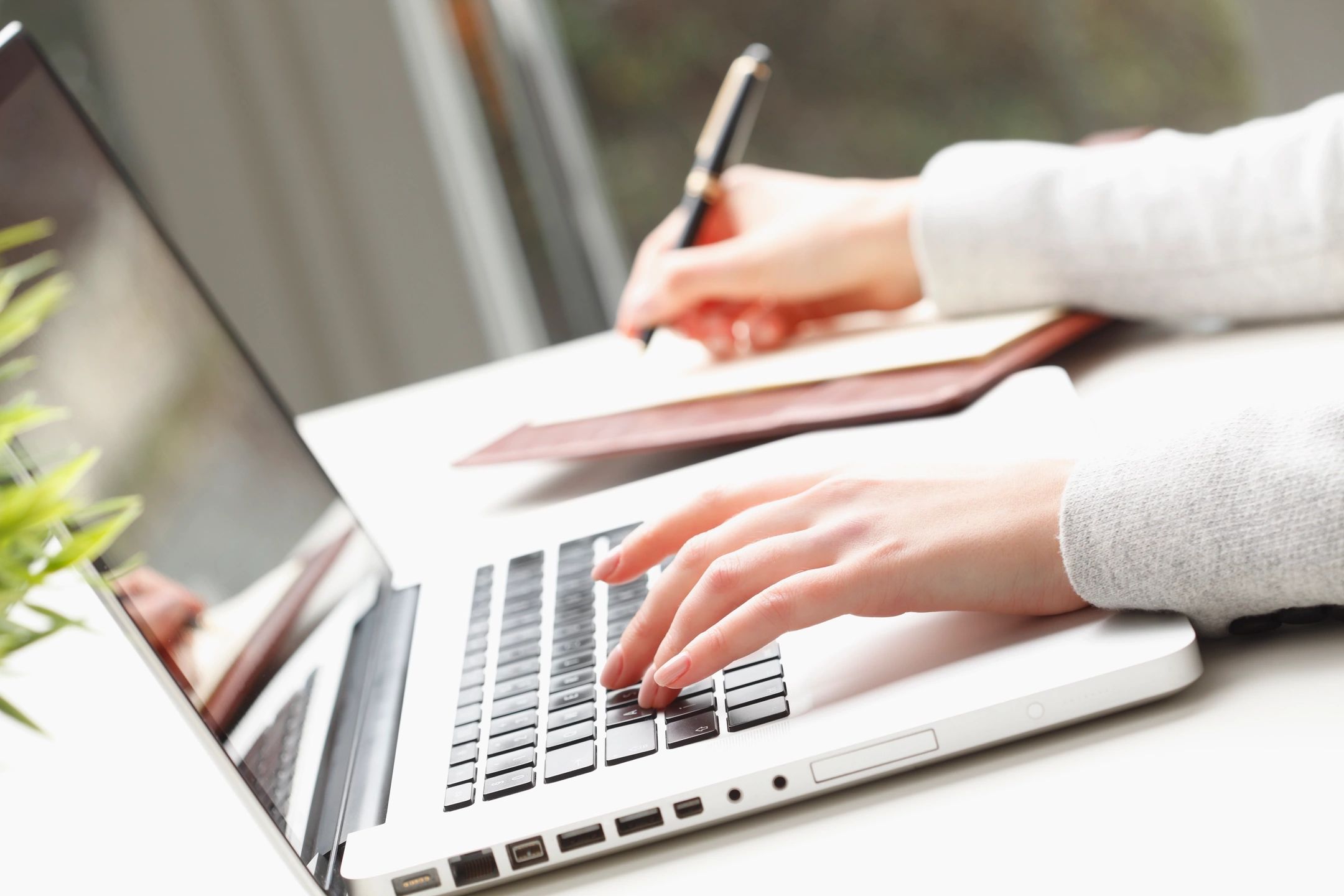 Old Posts related to Enterprise Architecture: