TRAINING
---
Course: #EA-2D - Pragmatic Enterprise Architecture to Deliver Business Value (2 days).
If you want to understand the EA function (mission, vision, principles, strategy, value proposition, maturity, EA offering, persistent products, processes and KPI) and then understand how to produce roadmaps and targets architectures aligned with the business objectives then this course is for you.
Please consult the slides below for more information.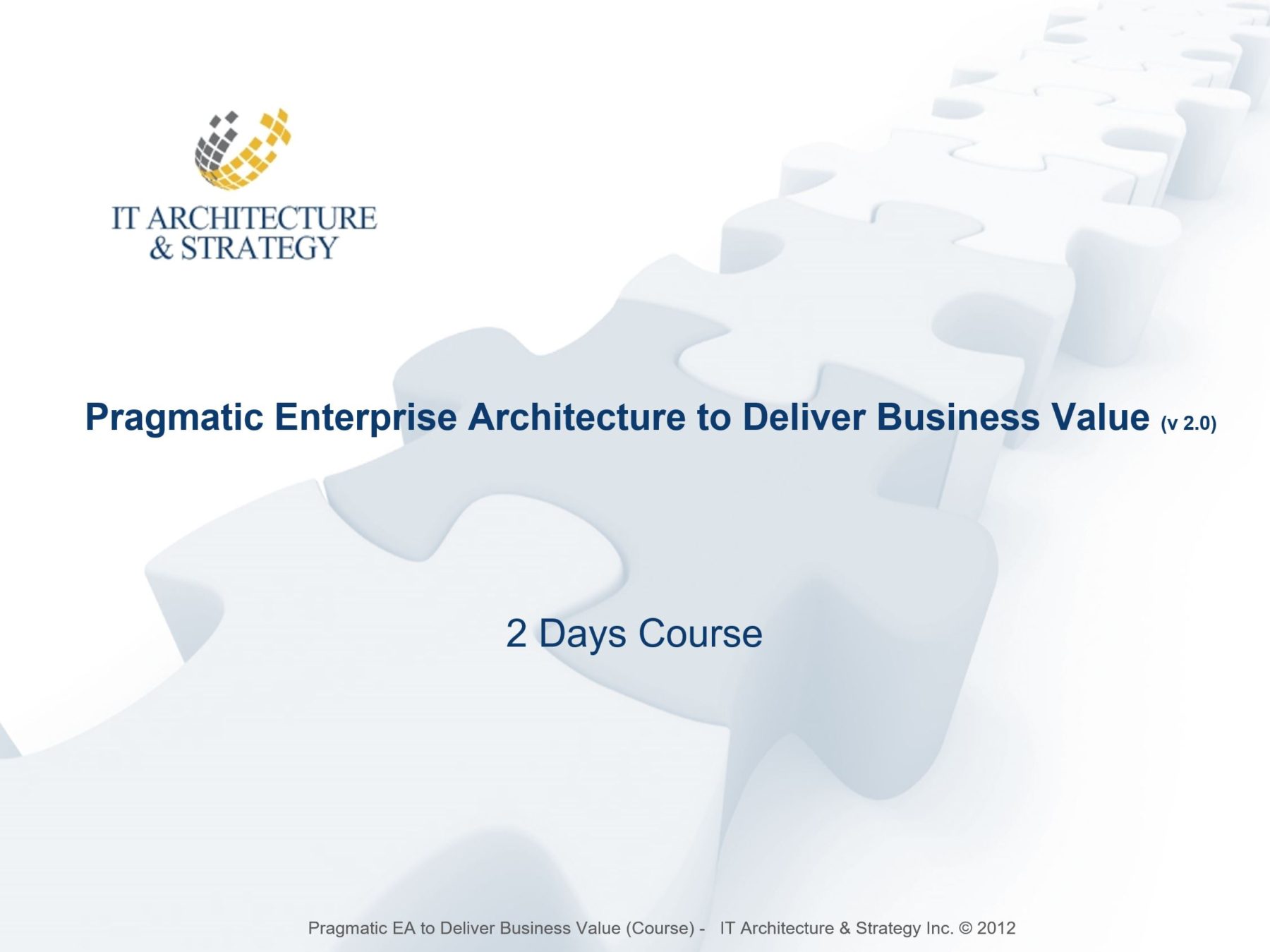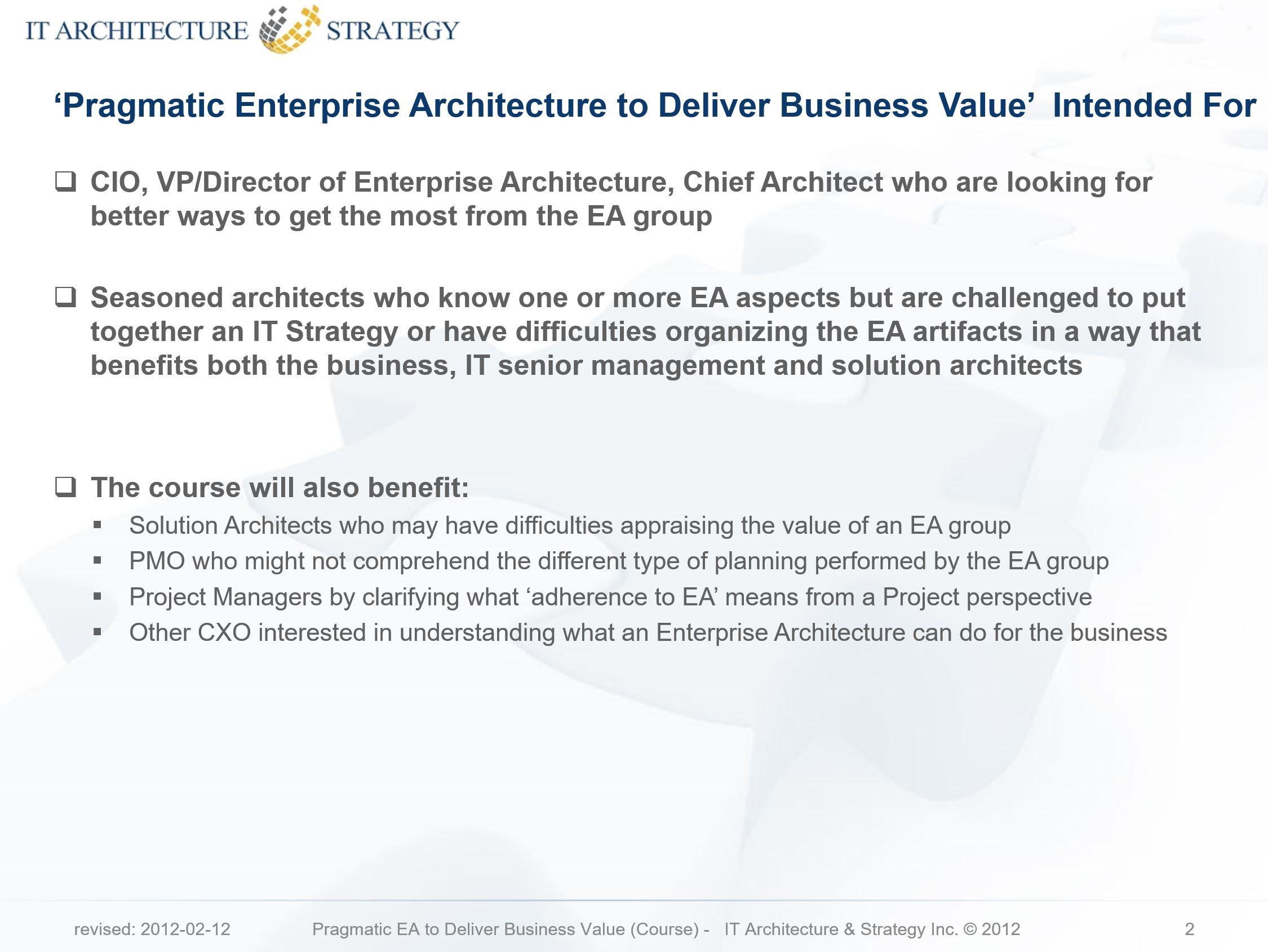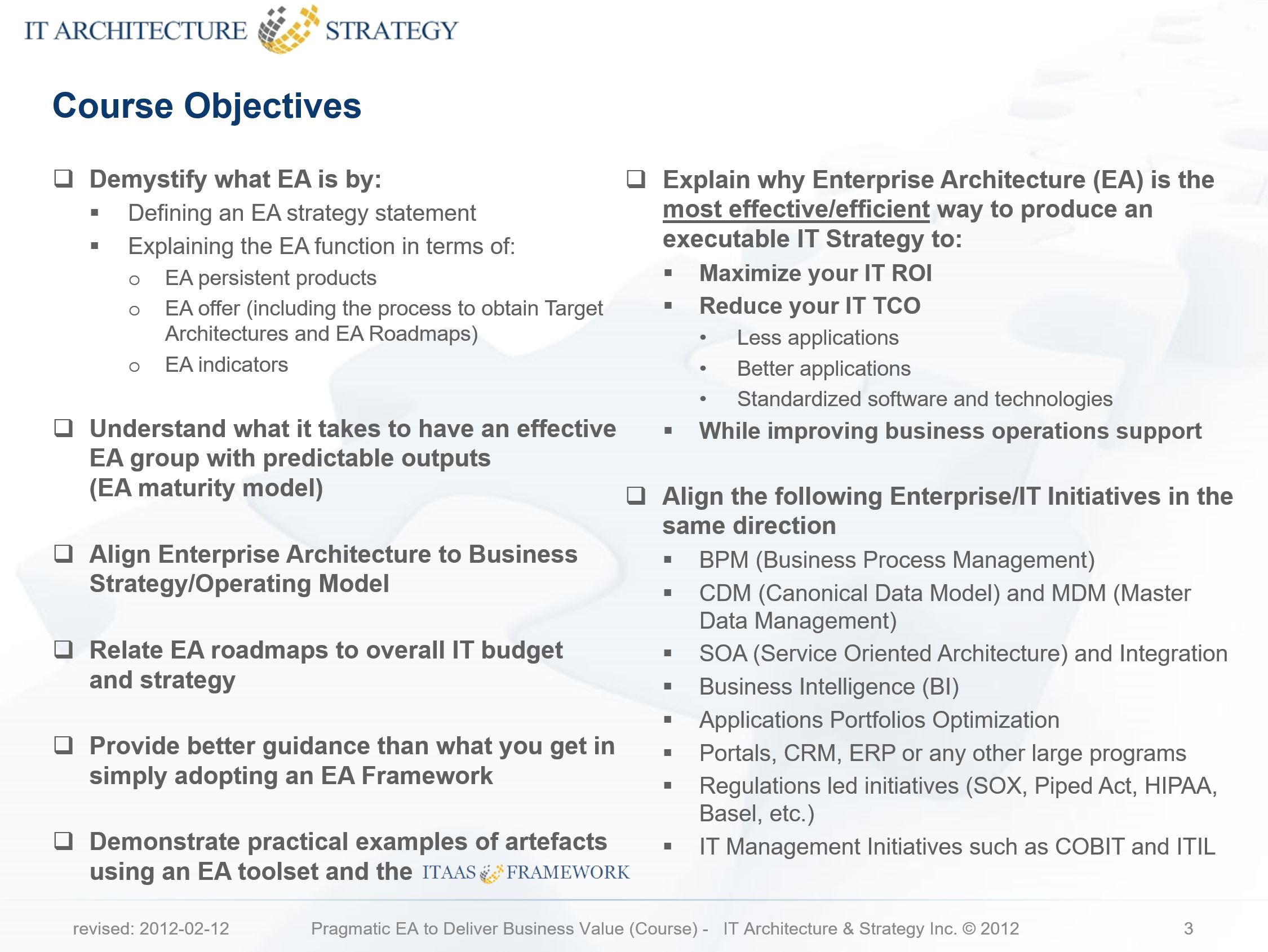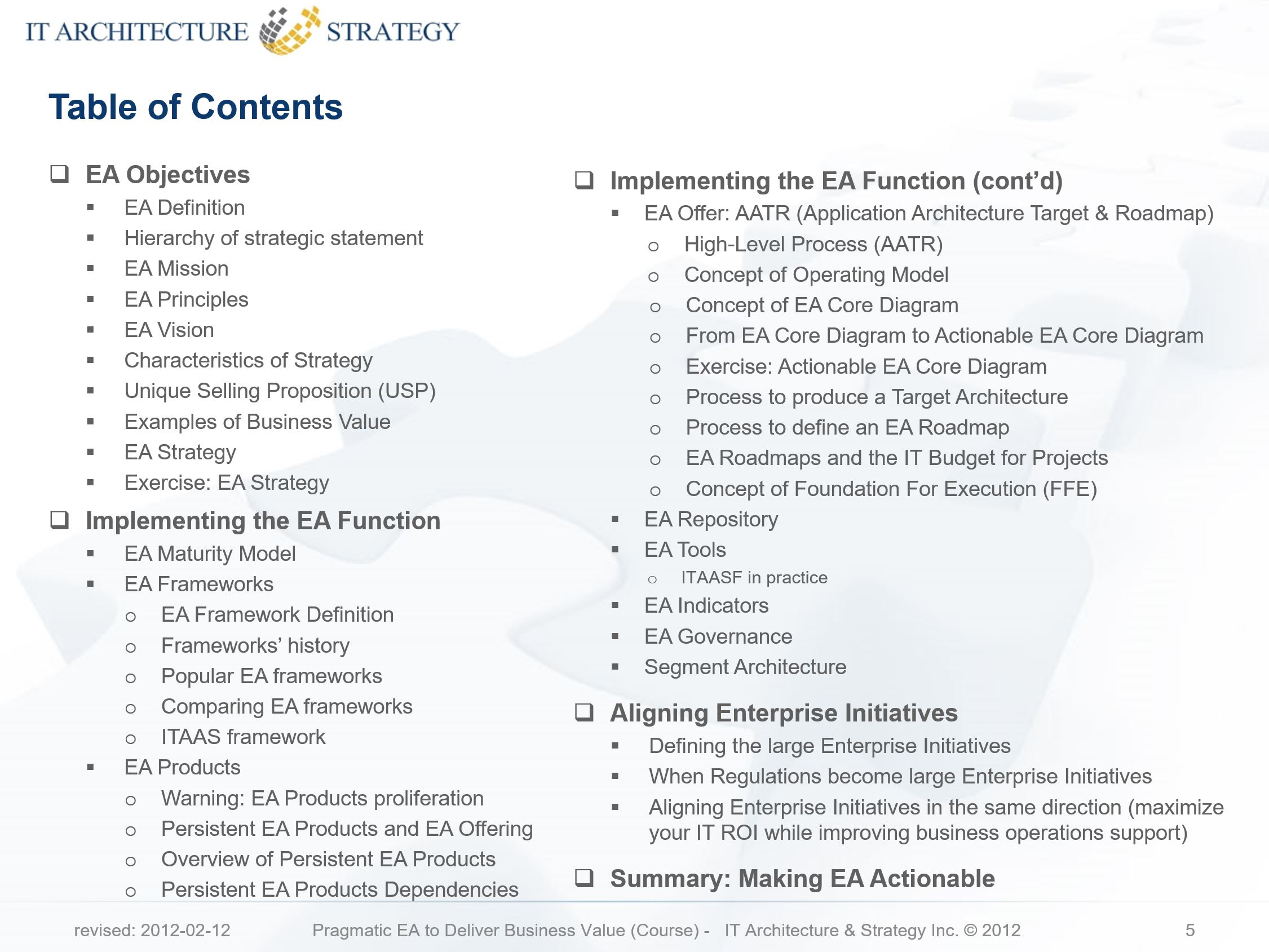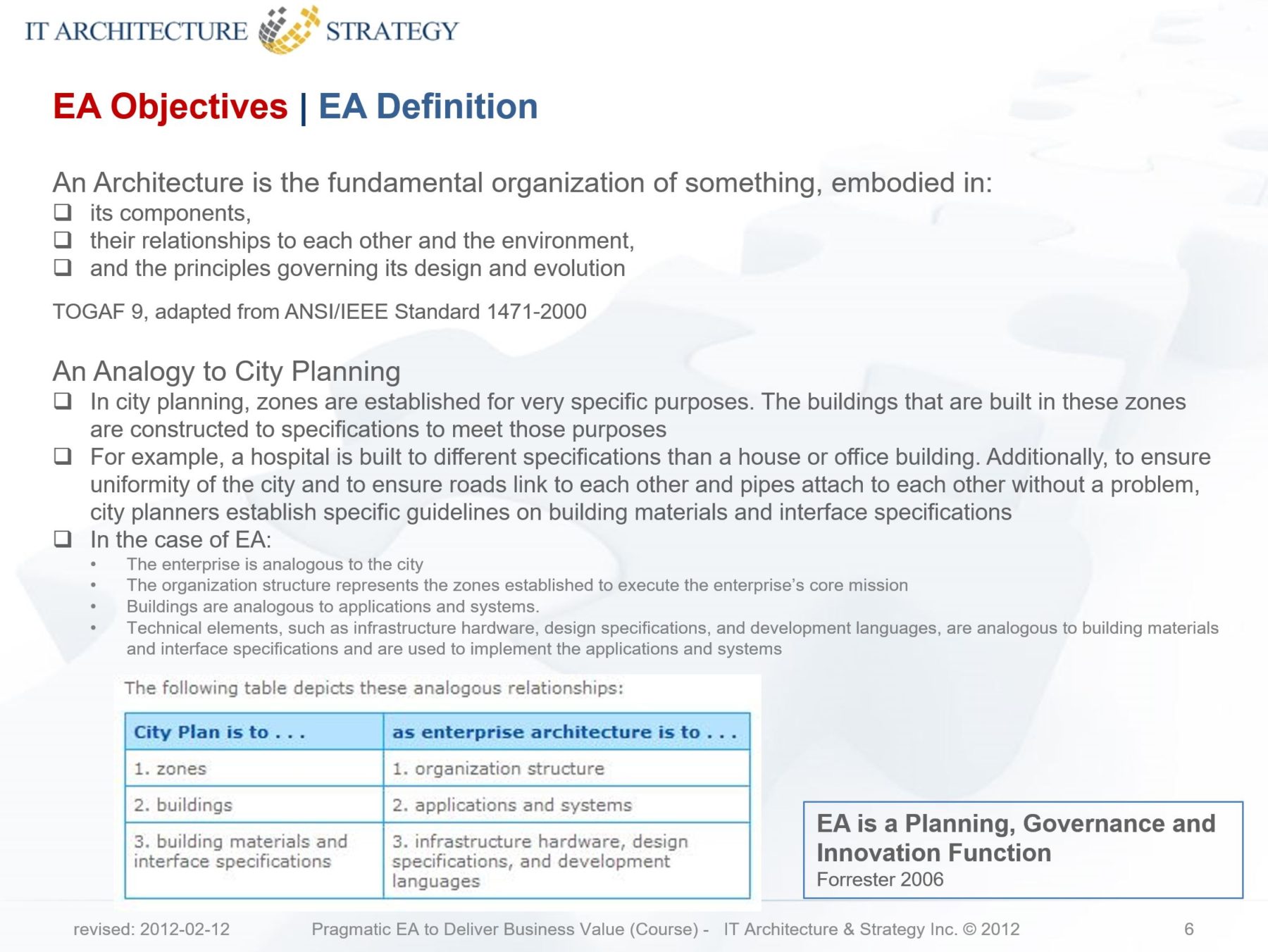 ---
Course: #BI-2D  - DW Hybrid: Key to significantly lower your Enterprise DW TCO (2 days).
For a description of the course please go thru the slides below.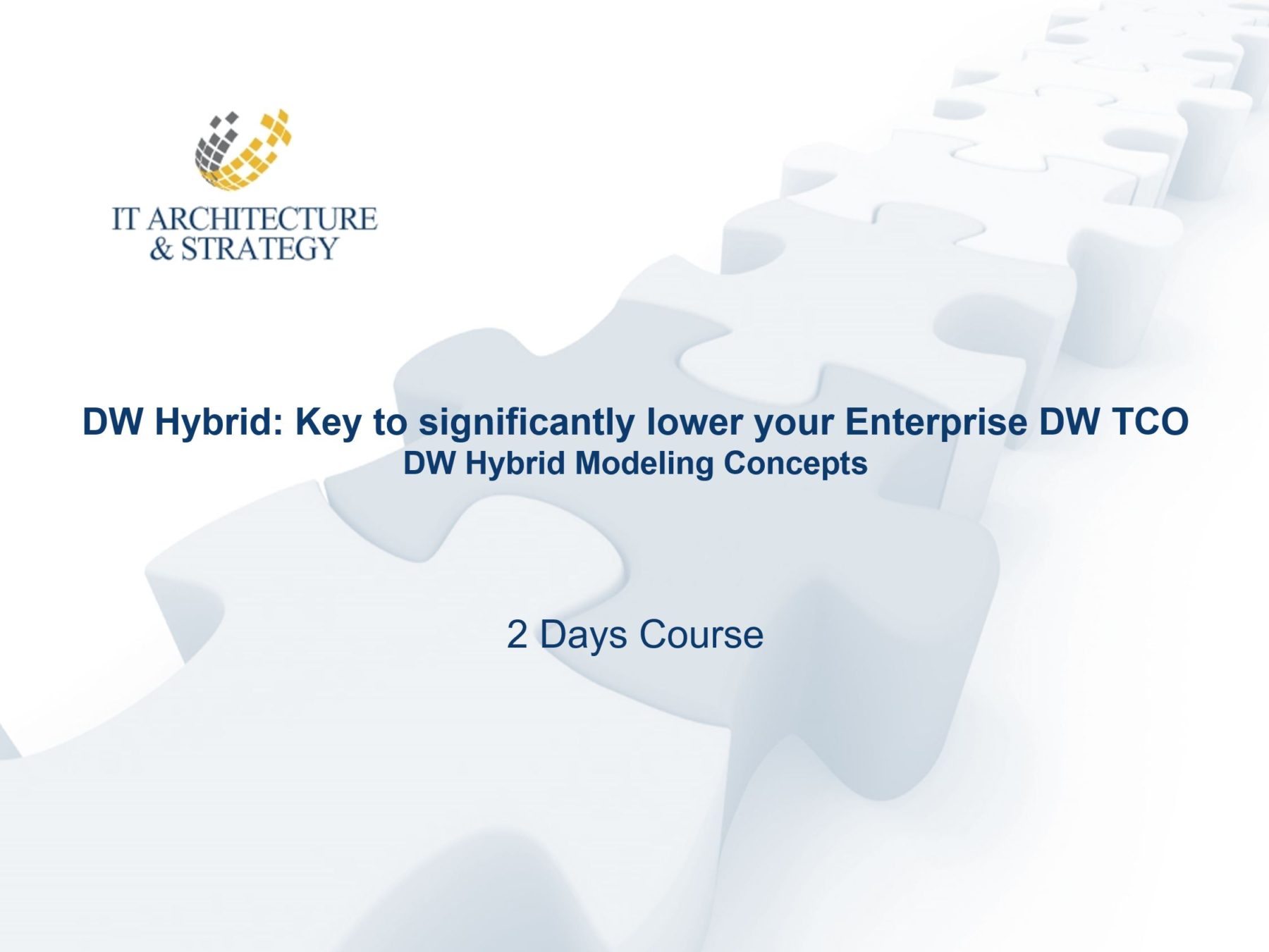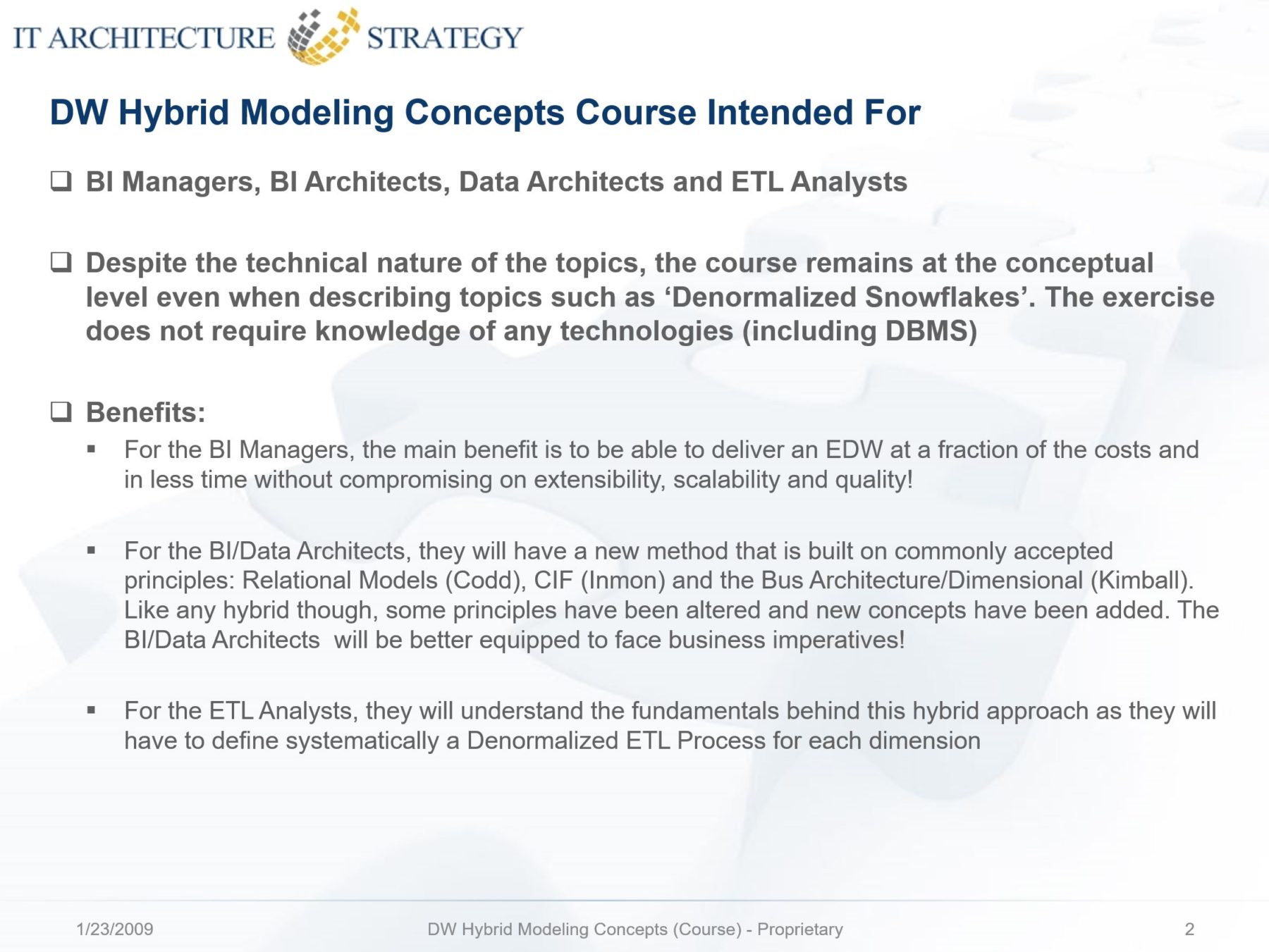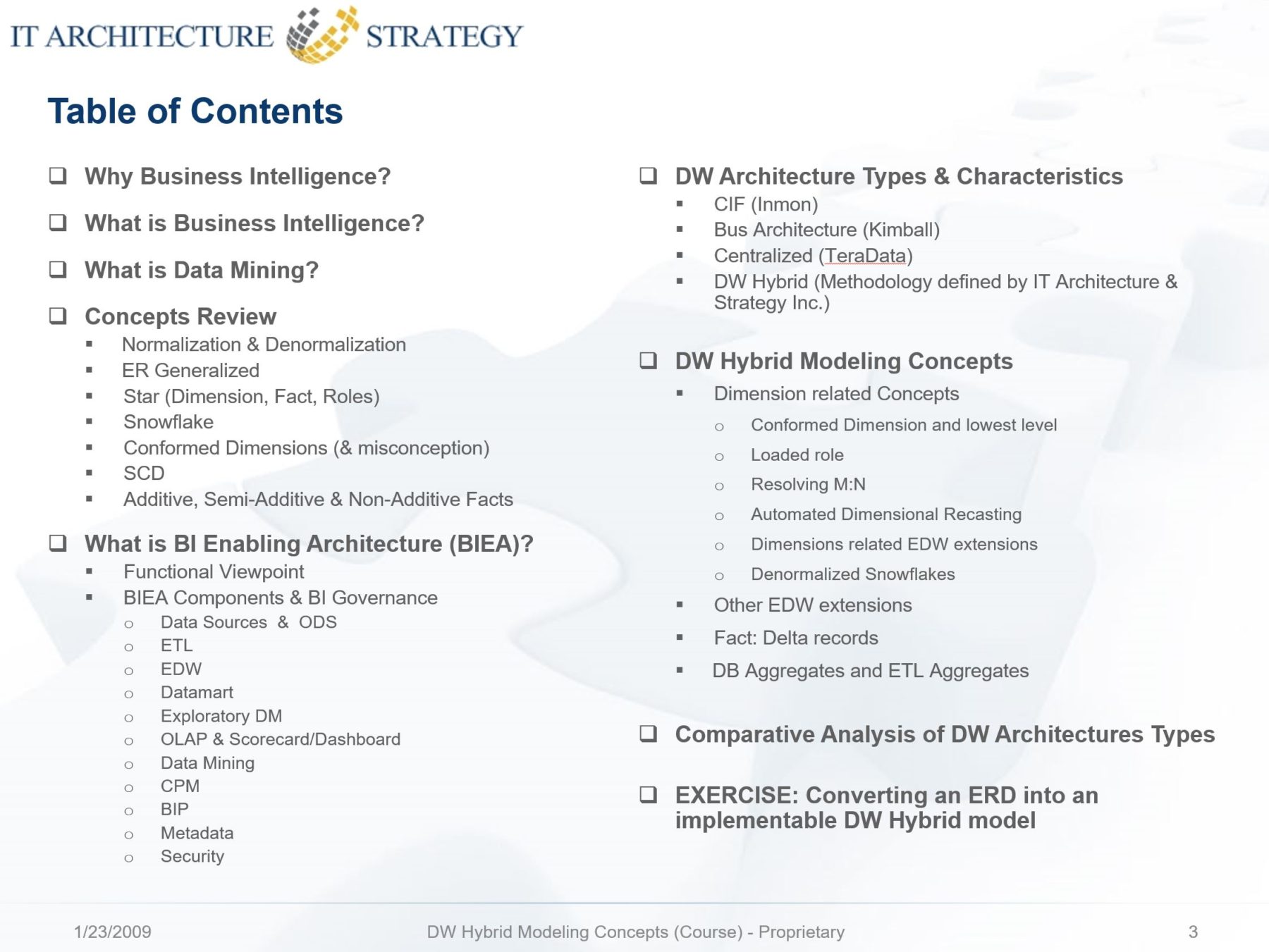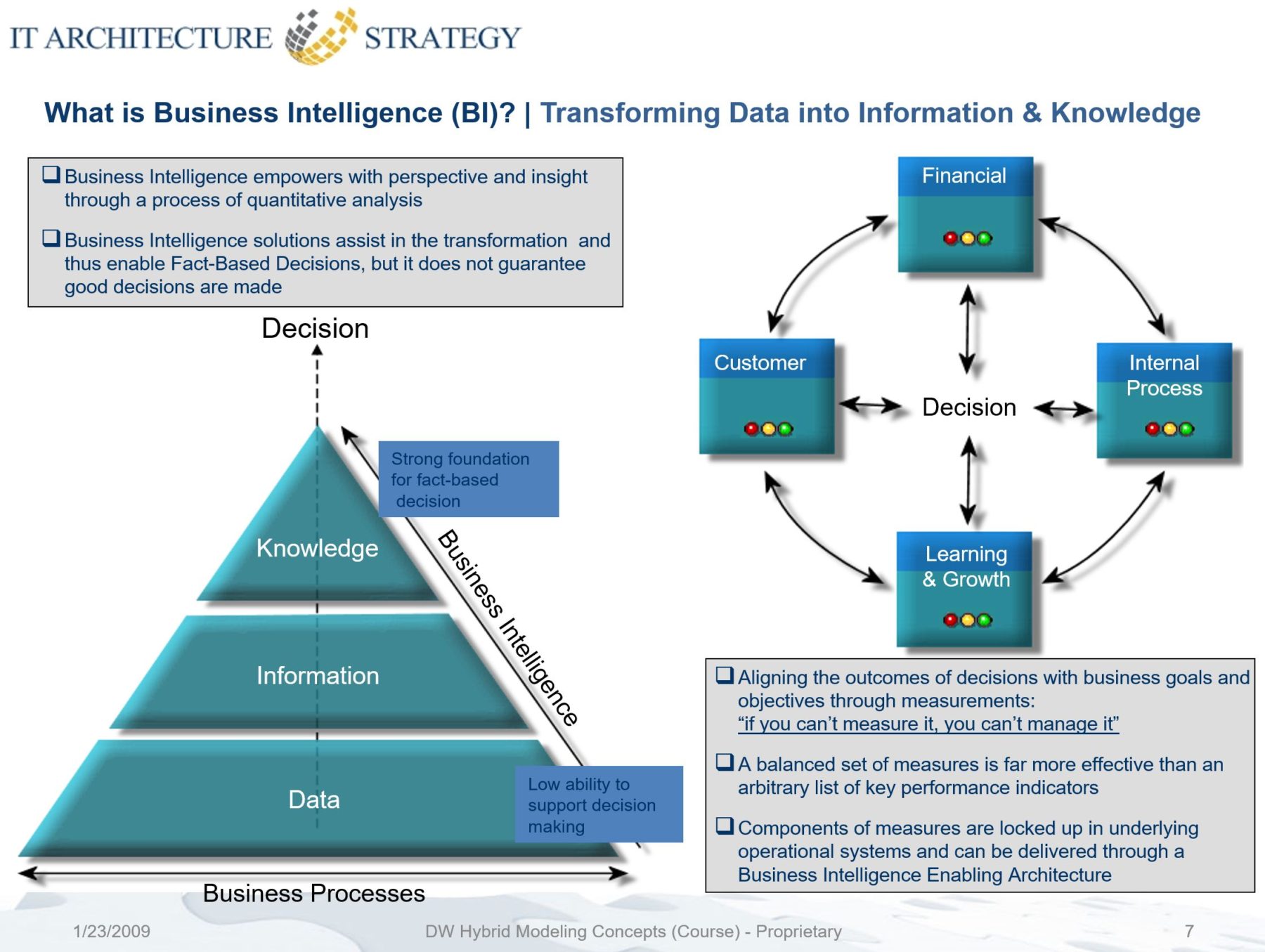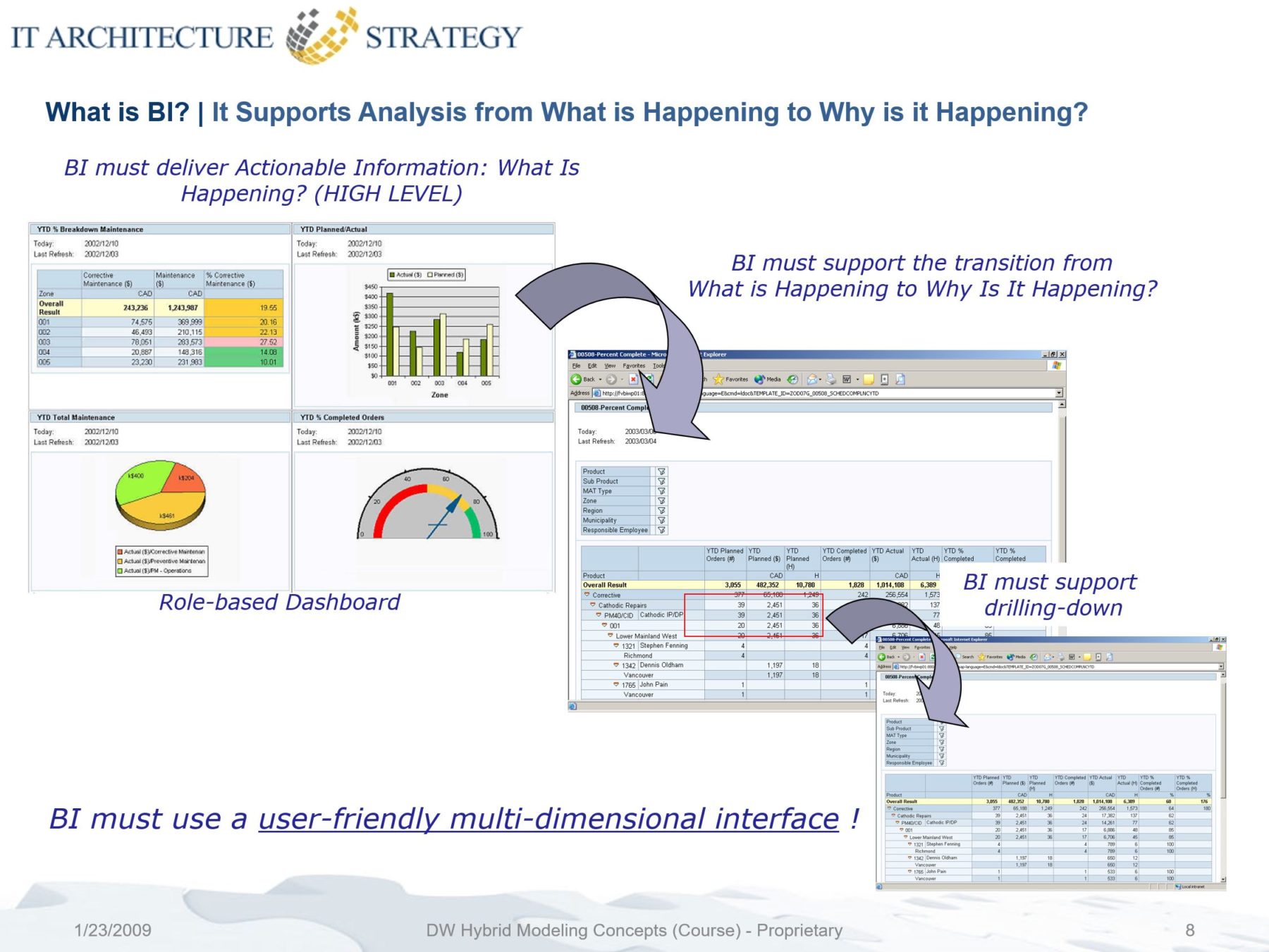 ---
Some Customer Testimonials on Training:
"The instructor is very competent in his field"

"The summary is excellent and presented with dynamism"

"The seminar help to understand the relevance of a data warehouse"

"The problematic is well explained given the excellent overview of the subject"

"The seminar allows to validate our internal approach"

"The documentation is clear using simple language"

"The instructor master the attention and interest of the audience"
A Typical Day Schedule
08h30-09h00:    Welcome and Continental Breakfast
09h00-10h30:    Training
10h30-10h45:    Pause 1
10h45-12h00:    Training
12h00-13h00:    Lunch
13h00-15h00:    Training
15h00-15h15:    Pause 2
15h15-17h00:    Training
If you are interested by one of our training course, please contact us to discuss your expectations and logistics (usually courses are held at your location, and require 5 persons or more) at training@itarchitectureandstrategy.com
---